For all waiting for information on this resort I have a bit of info now and a tentative promise of more to come…
First, here is a link to the NH Hoteles fact sheet for the new Edenh Real Arena due to open in Punta Cana shortly. This may answer some of your questions.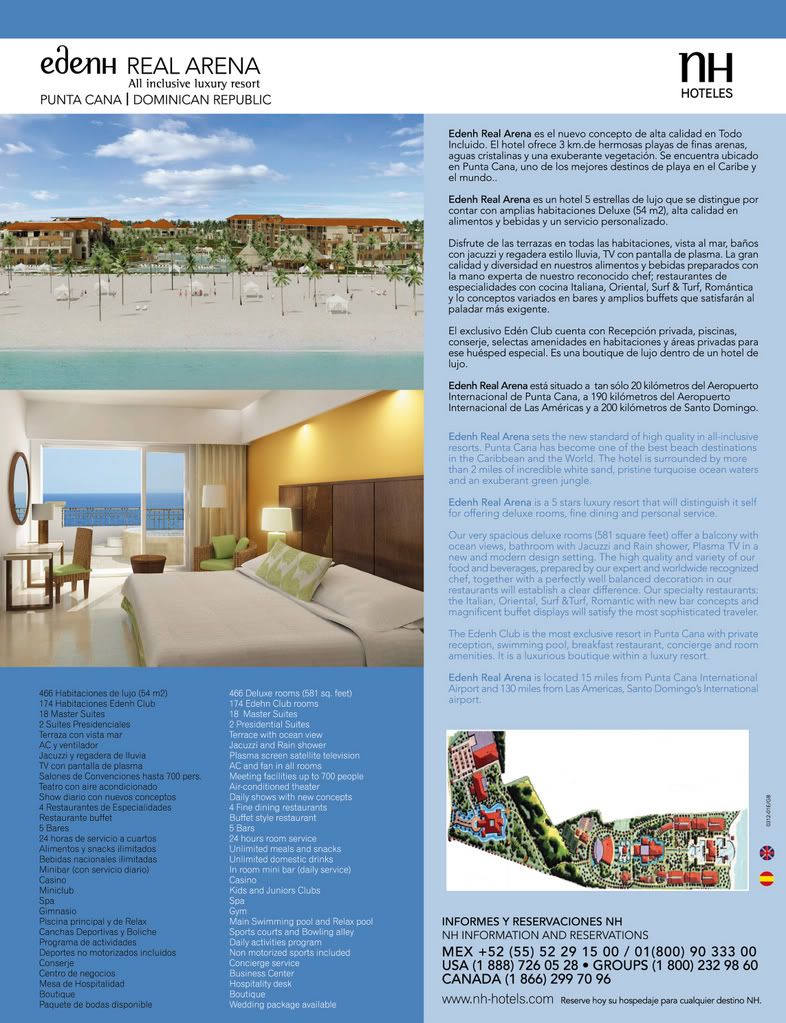 Second, I have tentatively arranged (subject to confirmation) to visit the property on November 29th and will report back to you shortly thereafter regarding anything I can glean from the resort management.
Be patient, I have nothing more for now; but a promise of more to come.
Gregg